Credentials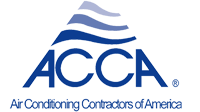 Air Conditioning Contractors of America (ACCA)
ACCA is a non-profit association whose membership includes more than 60,000 professionals and 4,000 businesses in the indoor environment and energy services community. ACCA members work together to promote professional contracting, energy efficiency, and healthy, comfortable indoor environments.
---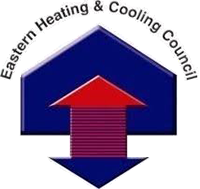 Eastern Heating & Cooling Council
The Eastern Heating & Cooling Council is a non-profit educational organization comprised of HVAC contractors, distributors, manufacturers and other trade allies. Since its formation in 1990, the Council has provided quality technical training to the HVAC community throughout the United States, offering a large selection of courses and seminars.
---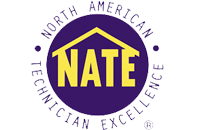 NATE Certified Technicians
NATE certified technicians have proven their knowledge in the HVACR industry by passing specialized NATE certification tests. NATE certification tests represent real world working knowledge of HVACR systems. Developed by a committee of industry experts nationwide, NATE exams represent HVACR topics pertinent to contractors, educators, manufacturers and utilities alike. All of the NATE tests are rigorous, knowledge-based tests and validate a technician's knowledge.
---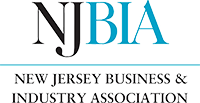 New Jersey Business & Industry Association
The New Jersey Business & Industry Association provides information, services, and advocacy to its member companies to build a more prosperous New Jersey. Founded in 1910 as the New Jersey Manufacturers Association, this organization began as a group of manufacturers sharing ideas about workplace safety, and has since grown to become the nation's largest statewide employer association.
---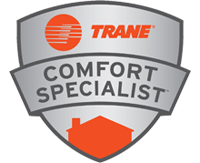 Trane Comfort Specialist
The Trane Comfort Specialist designation means a dealer has met Trane's stringent standards and is committed to being the best in every aspect of his or her business: installation, service, employee training and customer satisfaction.